Miami Multi-Family Property Management Services
At Income Realty Corporation (IRC), we know that managing a multi-family property can be quite the task.
Dealing with a large number of tenants, multiplex owners have to be ready to handle varying complaints and issues. And don't forget about advertising vacancies, maintenance, and rent collection, just to name a few.
If you're a multi-family property landlord, you don't have to do all this on your own because Income Realty Corp. is here to help!
Our passion and expertise in multi-family property management is evident in our approach, management style and philosophy.
We know that we are exactly what you need to easily, professionally, and conveniently manage your property.
Let us outline the reasons why.
Request a Quote
An Offer You Can't Refuse from Our Owner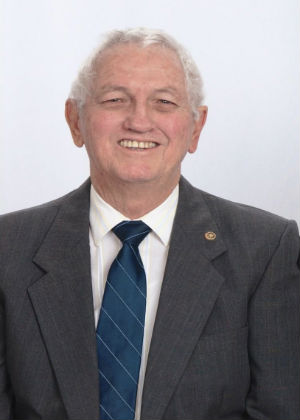 As a 40-year real estate Broker and manager of property worth more than $20 Million in Miami-Dade, and a former Senior Management Consultant for IPA, may I make you an offer you can't refuse?
At no cost to you and if you agree, I will spend 2-3 days examining your records, interviewing your staff and inspecting the property. All of my work will be completely confidential. At the end of that period, I will report only to you, the owner, with suggestions as to how you can improve your situation, and how we might be able to help. "
- David Williams
Why you should hire Income Realty Corp.
What makes us special?
The main reason to trust your multi-family property in our hands is because we are the best at what we do.
That is a fact that can be backed by our flawless service delivery record and endless list of happy clients.
We have managed hundreds of units of multi-family properties over the past 40 years.
At Income Realty Corp., we go by strict principles.
To name a few:
We believe that your investment is our investment.
We also believe that your success is our success.
That's why we always go above and beyond to ensure that your investment grows stronger with time.
Here's a preview of the perks you receive when choosing us to manage your multi-family property:
1. Experience and Skill
It's understandable to feel frustrated at times because of the demanding nature of managing a multi-family rental property.
There's always so much to do.
And it's obviously worse for anyone that's new to the industry.
That's why you can always count on Income Realty Corp. for help.
We've been in the industry for over 40 years. Throughout those years, we've accumulated professional skills, knowledge and experience that we use to effectively manage rental properties.
Regardless of how big your multi-family rental unit is, we have everything needed to manage them so you can rest at ease and enjoy the benefits of your investment.
2. Reliability and Commitment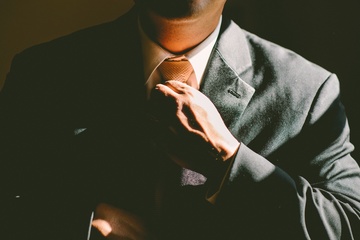 Are you looking for a business partner you can rely on at any given time?
A partner who is committed to serving you in the best way possible?
If so, we are exactly who you are looking for.
At Income Realty Corp.we value your presence in our family.
That's why – just like family – we always ensure that we're there for you whenever you need us.
3. Comprehensive Service Packages
Unlike our competition, we offer more than just a cookie-cutter service.
We tailor our services to make sure all your needs and wants are met.
This means that you won't have to lift a finger to manage your property because we'll do everything for you.
Our service package includes:
Advertising vacancies
Tenant screening
Rent collection
Property maintenance and repair
Evictions
Book-keeping
And the handling of tenant complaints
Amazing, right? Well, these are just a few of the many benefits you get to enjoy when working with us.
What we have to offer
Our property management services remain unrivaled.
They are tailored to ensure that you get the best value for your money.
Our multi-family property management services include …
Professional Market Analysis
Despite popular belief, managing a property is much more than collecting rent and doing repairs.
It involves so many factors, including identifying the correct rent amount and marketing strategies.
Income Realty Corp. has a team of experts whose sole purpose is to meticulously analyze the property market to determine the best rent price, target group, and marketing channel to use.
We do all this and more to make sure that your investment grows over time.
Property Marketing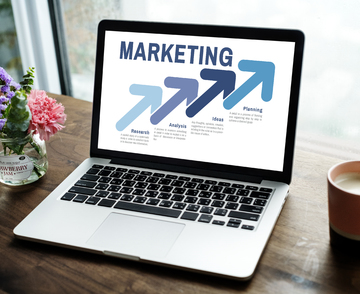 We can all agree on one thing: vacancies are never good for business.
Luckily, we've got just the fix for that.
At Income Realty Corp., we know where to advertise, how to do it, and who to target.
Our marketing strategies have always been fruitful in finding the best tenants available.
You don't need to stress about finding tenants anymore because we've got you covered.
Tenant Screening
Finding the right tenants is never easy.
Tenants that are easy to get along with, in it for the long-run, responsible, punctual in rent payments, and considerate can feel like finding a needle in a haystack.
The best way to avoid this trouble is to hire our services.
We have the necessary tools, resources, and experience in tenant screening to get the job done right and in accordance with Fair Housing Laws.
Rent Collection
By hiring us, you avoid the monthly cat and mouse games that tenants like to play when it's time to pay rent.
Aside from tenant screening, we have other effective measures in place to ensure that your tenants pay their rent punctually.
That's why, with Income Realty Corp. at your service, you'll receive your monthly rent collections on time and easily.
Maintenance and Repairs
We value our clients' investments, and that's why we always keep their properties in good shape.
Income Realty Corp. does regular maintenance to all properties and we act fast to repair damages.
This not only reduces the cost of running the rental property but also ensures that your investment is well taken care of over time.
Evictions
We ensure that evictions proceed smoothly, on-time, and are always in accordance with the law.
This not only spares you from the stress of having to kick out a tenant but also makes sure that you are protected against any lawsuits.
After an eviction, Income Realty Corp. works fast to fill the vacancy to guarantee that your income stream remains constant.
In-depth Financial Reporting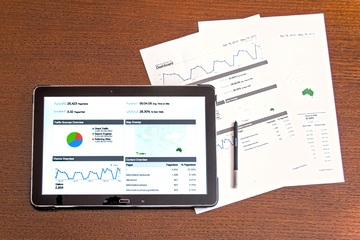 Would you like to keep tabs on your multi-family property?
If so, we've got you covered on that end too.
Income Realty Corp. always keeps detailed financial reports for investors to see and analyze progress.
The best part is that these records can be accessed online at any time and from any location.
Do you have any questions?
Give us a call today to learn more about our Miami Multi-Family Property management services.
We'll be more than happy to hear from you!
Your freedom from tedious rental property management is just one call away!